​Out of the shadows
By Hannah Smedley
The black of this painting represents the negative and the darkness of who we are at times. This might be our worries, fears and depression. In her dancing the ballerina pulls the black away from her. Her dancing represents fighting and changing the darkness from her. Her dancing represents who she really is. The black thread swirls are slowly pulling away from her and the golden threads show that she is starting to find her true self as the gold slowly was slowly begin to come out from her body. My message from this painting is that you should accept yourself who you really are and being confident to dance as you want to dance.

by Ashlynn Vandepeer, Year 9
by Ellie Stanford, Year 7
---
Ariel by Stephanie Blakey, Year 11

By Angela Lippitt, Office Staff

Powered by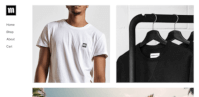 Create your own unique website with customizable templates.